Lake Saint Louis
is a quaint recreational community with luxury homes for home buyers. In 1966, the private lake community was formed to provide an upscale lifestyle to St. Louis locals looking for a change of pace. The community has grown from a private club to a fully functional town in record time. Lake St. Louis is west of St. Louis, Missouri, and is home to a population of around
17,000
people.

The community features an impressive list of well-manicured recreation centers. These lovely parks, beaches, stables, and golf courses only add to the lake's peaceful aura. Lake St. Louis real estate is the definition of luxury. From condominiums to waterfront property, the lake offers a relaxing home life many residents have come to associate with the area's lifestyle. These are the most common styles of homes found on the shores of Lake St. Louis.
Single-family homes and new construction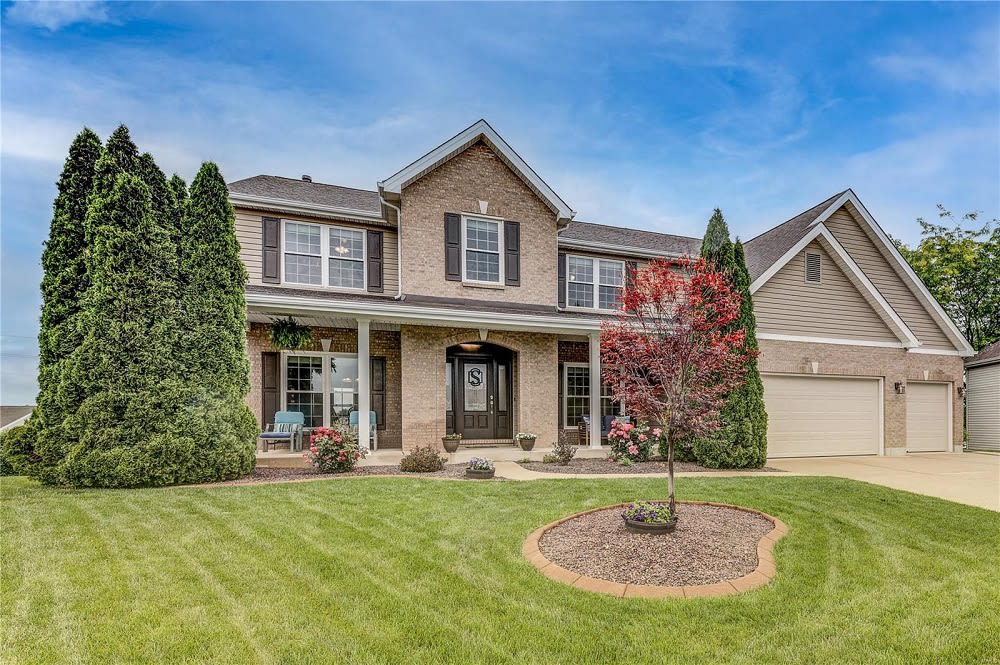 The various subdivisions in Lake St. Louis feature well-maintained homes that draw upscale homebuyers. These homes range in architecture and age. While some homes were built in the 1970s and 1990s, most are newer builds from the early-mid to late 2000s. The lake still has room to expand with offers to purchase plots of land for new construction offered by companies like
Consort Homes
or
Fischer& Fichtel
. These companies build villas and single-family homes,

Single-family homes are available in one-story, 1.5-story, and two-stories. They usually feature brickwork or white vinyl siding on the exterior. The home buyer can choose a pre-designed or custom-modified floor plan if the buyer is opting to build on a lot.

Existing lake homes on Lake St. Louis are practical one-story ranch houses and sprawling waterfront properties. Of all the styles of homes, single-family homes have the most variety. They often have fireplaces, attached car garages, vaulted ceilings, and modernized kitchens. Some of the neighborhoods where single-family homes are for sale in Lake St. Louis are:


Lake St, Louis Bridlespur
Creek Stone
Manors at Creek Stone
Windsor Park
There are countless other neighborhoods that feature two-story and ranch-style homes. However, Lake St. Louis also has zoned neighborhoods for condominiums, townhouses, and villas.
Condominiums, townhouses, and villas
Many homebuyers may be tempted to lump all three of these styles of architecture into one, but they are different. Condominiums, townhouses, and villas are designed to have neighbors close to each other. This style of living is often preferred by those who like a social atmosphere or by those who don't need a lot of space. However, Lake St. Louis properties are designed with space and comfort in mind. The main differences between these three property types are as follows:
Condominiums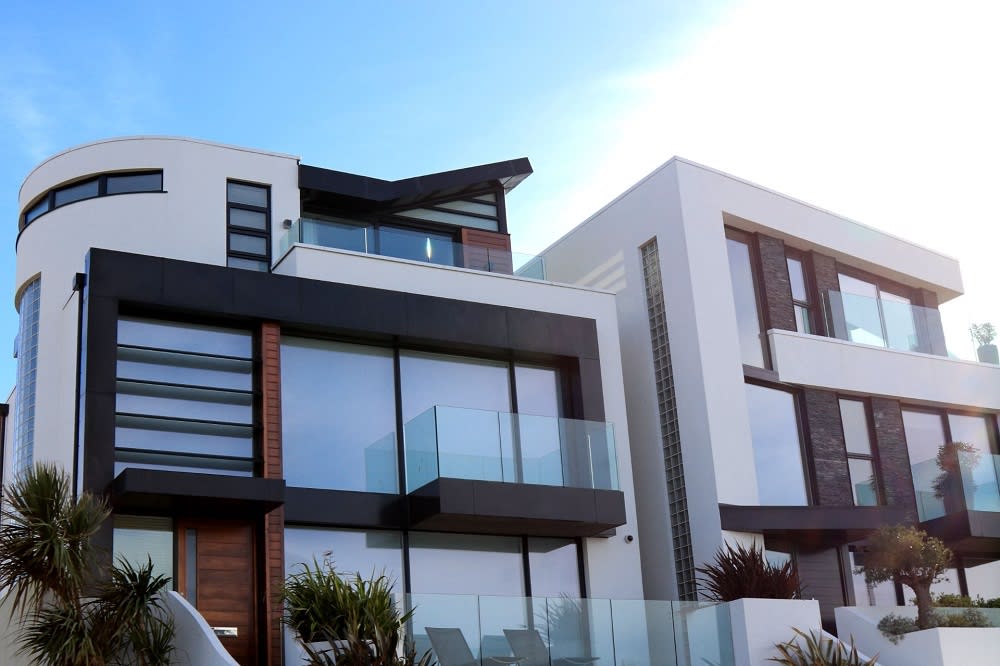 Think of a luxury apartment building where the resident owns their unit. Condominiums normally house multiple families and each family tends to their unit. The landscaping and exterior of the building are maintained by a homeowners association and the unit itself is the responsibility of the homeowner. The unit in a condominium can be extremely large, much larger than a standard apartment. A condominium for sale at Lake of St, Louis is most likely located in a community of condominium properties. This allows the home owner's association of the neighborhood to meet their obligations to the whole neighborhood. Although a neighborhood zoned as residential can offer all sorts of property styles, such as the Countryshire subdivision.
Townhouses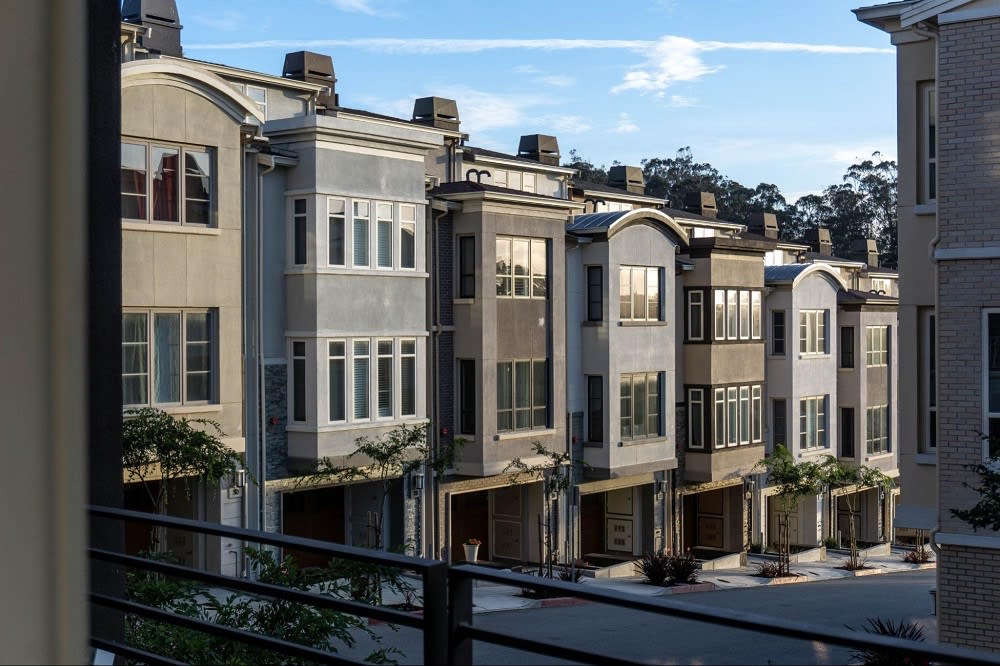 Townhouses are units that are connected by a shared wall. They often have a lawn to tend, and all upkeep is the responsibility of the homeowner. These structures often look like stacked houses. There is often a downstairs and an upstairs and although it shares at least one wall with a neighboring unit, the resident has their own entrance to the home. Townhouses are usually built in clusters or cul-de-sacs to create a small community feel.
Villas
Villas are one-story homes that have a patio or garden or both as part of the property amenities. They often are built in groups and can share a wall so that the homes are in a row. The home is meant to be a single-family home, so they are ideal for families wanting a close-knit community.

Many of the listings for condominiums, townhouses, and villas near the lake have spacious family rooms, recreational rooms in the finished basement, and a few have gas fireplaces and attached car garages. Subdivisions that are zoned for this type of home and have condominiums for sale at Lake St. Louis, MO are:


Townhomes at Prominence
Lake of St. Louis Villas Estates
Villas at Crimson Oaks
Mystic Village Condos
Waterfront properties
Lakefront homes for sale near Lake St. Louis, MO, are very appealing. Most are single-family homes, though there are some condominiums that have access to the waterfront. Views of the lake and the golf course are highly sought-after features in this region. The premium location is on an island in the lake! Of course, residents of Lake St. Louis are permitted to use the lake even when their property isn't along the shoreline. Many of the older homes in town are lakefront properties. Lakefront properties can be found in the following subdivisions:


Bay Oaks #1
Harbor Point Estates
Lake St. Louis Villas
No matter what style of living a homebuyer is looking for, Lake St. Louis offers a variety of spaces and amenities that make the recreational community a gem for anyone.
Cheri Norton
is a Lake St. Louis real estate agent who has been serving the Lake St. Louis community with integrity and wonderful customer service. Cheri has over 35 years of real estate experience and is a top agent for the Coldwell Banker Gundaker Real Estate Organization. She specializes in relocations and luxury properties, perfect for home buyers looking for lakefront property.
Contact Cheri
today and start the search for your dream home.