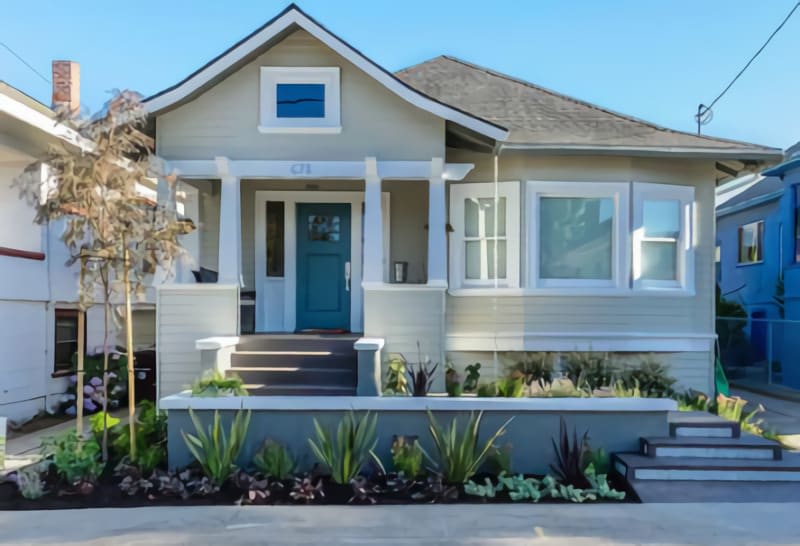 When selling your house, a very important thing to remember is curb appeal. The front of your house is the first thing potential buyers will see. This will give them a first impression of what they might find on the inside, so you want to make sure it is well maintained and gives off a warm welcoming feeling to potential buyers.
Maintaining a nice lawn is very important since no one wants a yard full of weeds and patchy grass, but your curb appeal can go beyond the lawn if the front of the house is looking a little tired and worn out. There are lots of small projects that can improve the look of your house in a big way. One of those projects is changing out your address numbers and light sconces for more modern ones, or ones that tie in better with the style of the house. Sometimes adding more lights will make it more welcoming at night, which is just as important as it is in the daylight. Your front door might need a makeover as well. This could involve sanding and re-staining it or adding a fresh coat of paint with a color that will make it pop. A cozy seating area on the front porch, if the space allows, never fails to give people a warm welcoming feeling.


Small investments to the front of your home could add thousands in value and take less time to sell. So remember that first impressions are everything, which is why curb appeal can make or break a deal.